MARCH 2020 SALES STATS COURTICE BOWMANVILLE
Thursday, April 16, 2020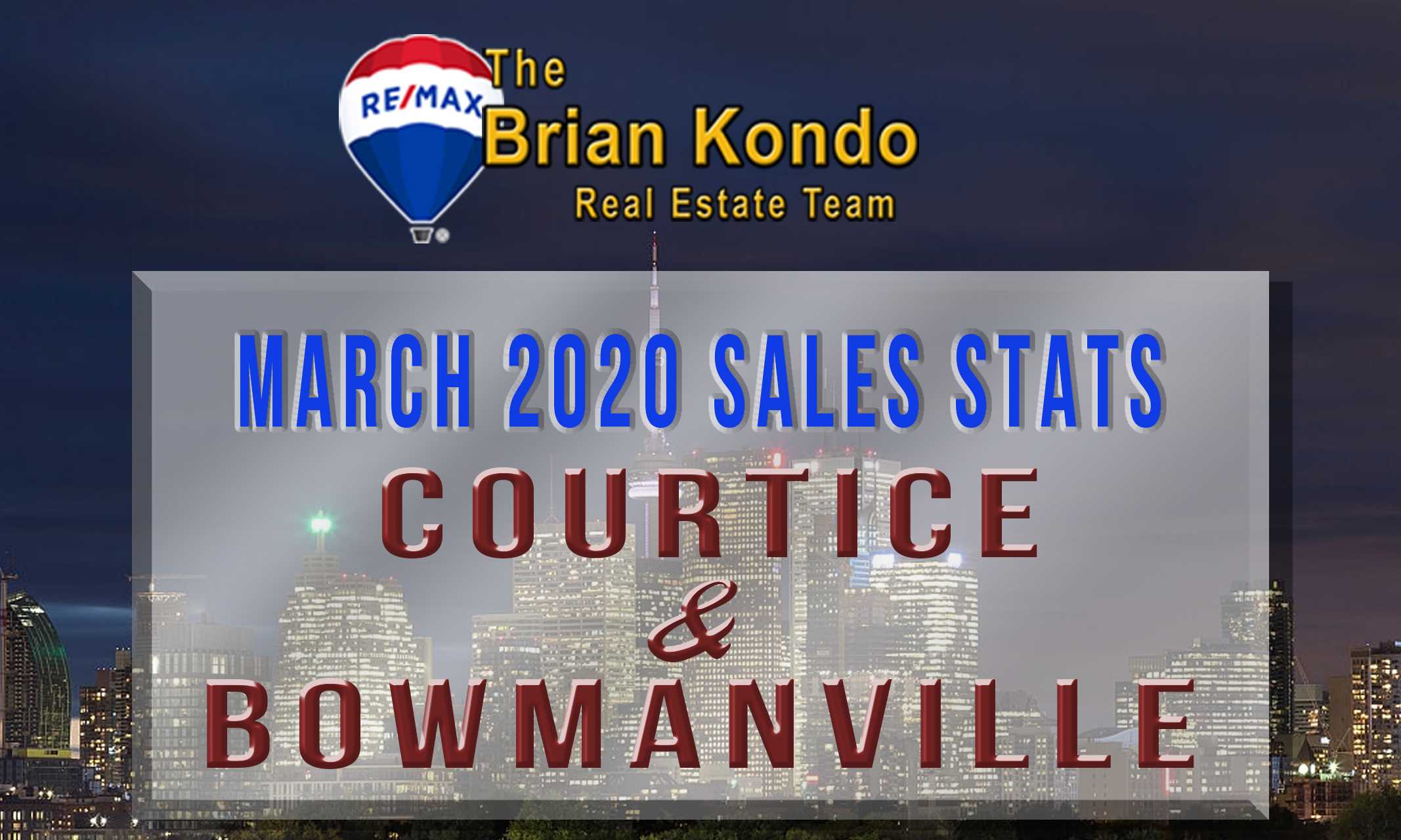 Between March 1 – 31, 2020                            Courtice    Bowmanville
1) # of Homes Sold                                                     56           96
2) # of New Listings for this period                             82          168
3) # of Homes Sold for Asking Price or Higher           36           68
4) Sales-to-New Listings Ratio (SNLR)                   68.29%      57.14%
Between March 1 – 15, 2020
1) # of Homes Sold                                                     30            50
2) # of New Listings for this period                             42            85
3) # of Homes Sold for Asking Price or Higher           17           34
4) Sales-to-New Listings Ratio (SNLR)                   71.42%      58.82%
Between March 16 – 31, 2020
1) # of Homes Sold                                                    26             46
2) # of New Listings for this period                            40             83
3) # of Homes Sold for Asking Price or Higher         19              34
4) Sales-to-New Listings Ratio (SNLR)                   65%           55.42%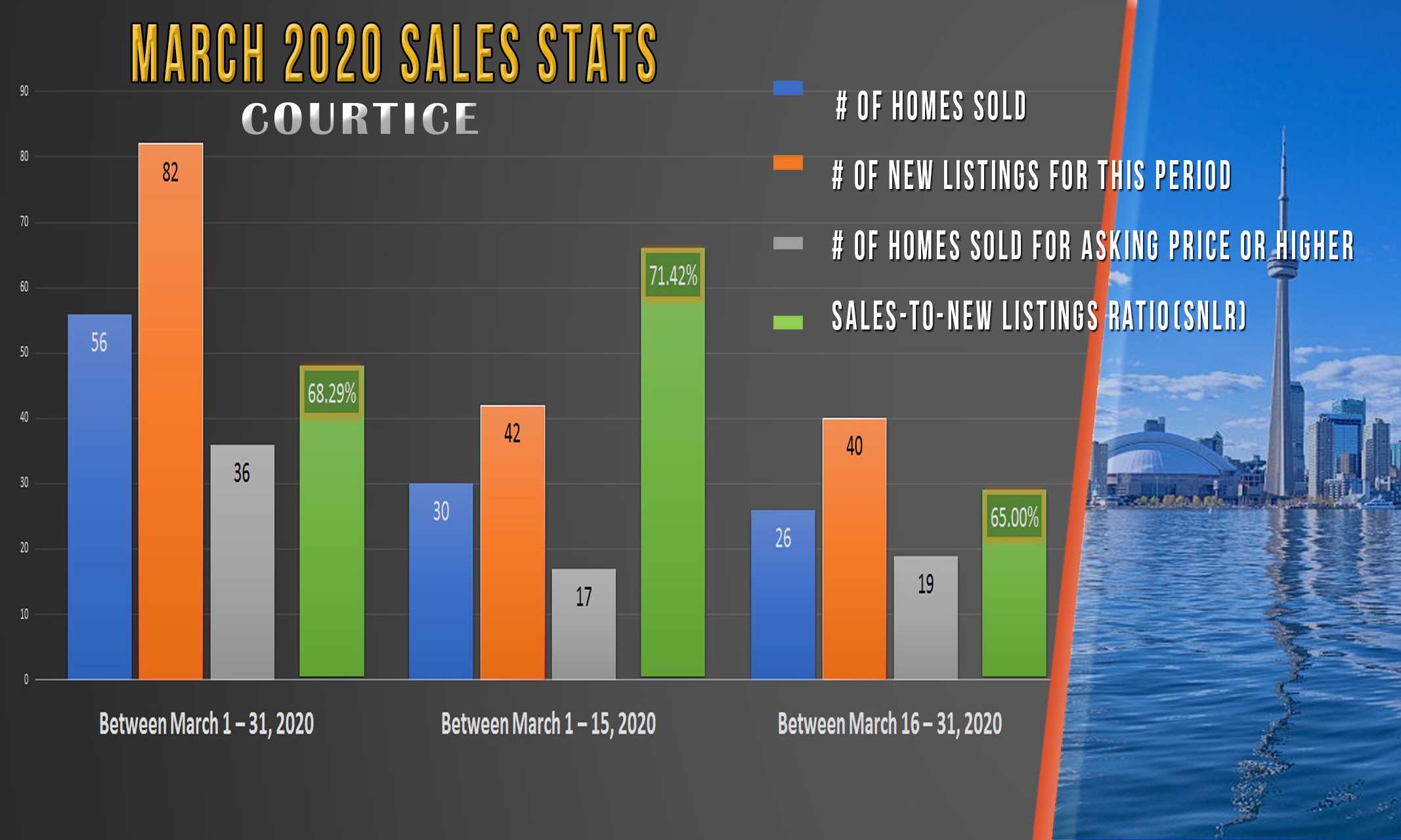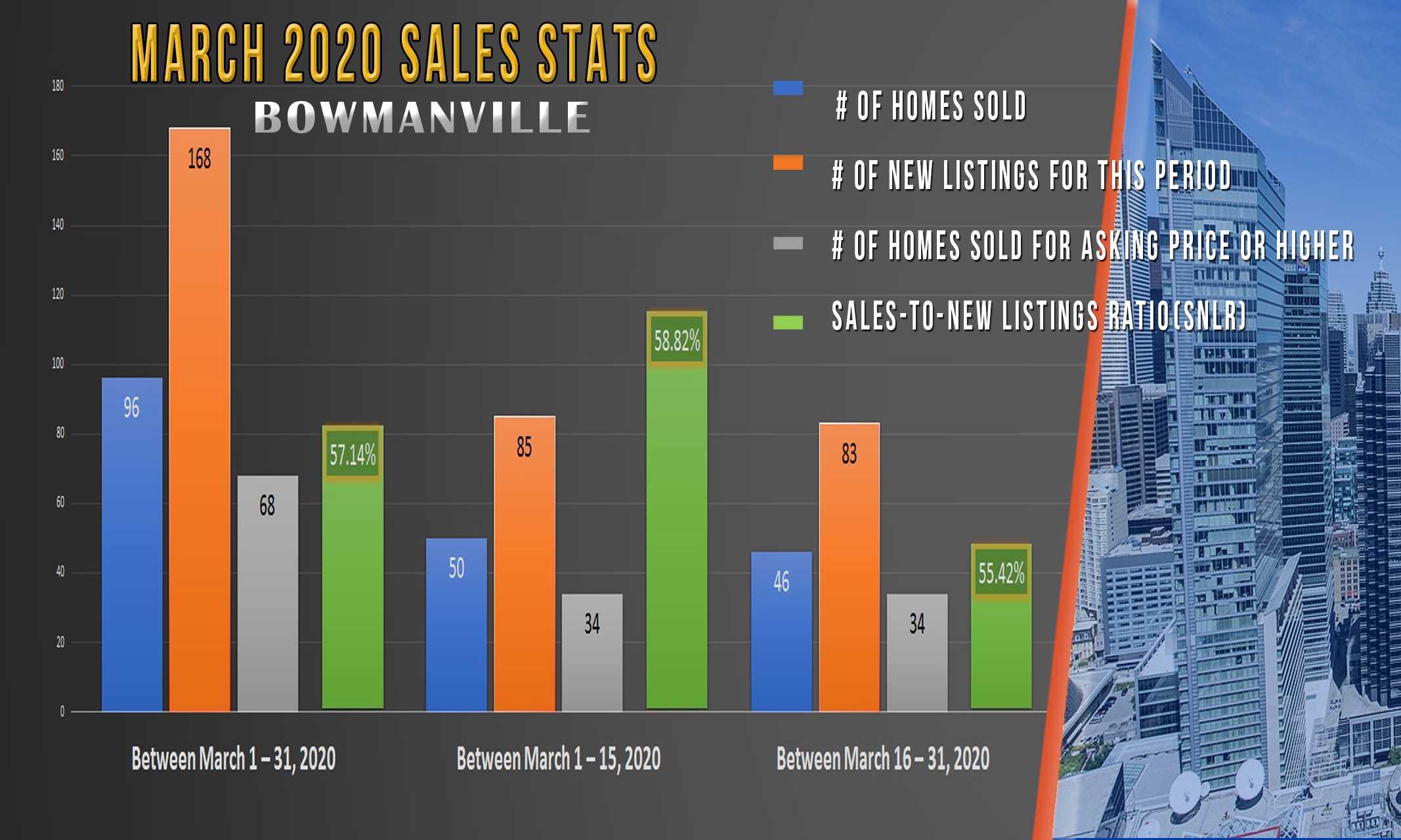 Although across Clarington, the number of homes that sold for 100% or more of the asking price was 58.45% between March 1 – 31, 2020, in Courtice it was 64.28% and for Bowmanville, it was 70.83%.
I've been saying this to many of you over the past few years. When it's an extreme market, that is, very hot or very cold market, the best-priced listings are the ones that get the most action and usually, especially in the chilly market that was the last two weeks of March, top dollar. For March 16 – 31, 2020, Courtice posted 73.07% and Bowmanville 73.91% of all sales for 100% of the list price or higher!
Tomorrow, Uxbridge's March 2020 stats will be posted.
We would like to hear from you! If you have any questions, please do not hesitate to contact us. We are always looking forward to hearing from you! We will do our best to reply to you within 24 hours !