SickKids VS Limits: Donors Tour SickKids
Wednesday, September 13, 2023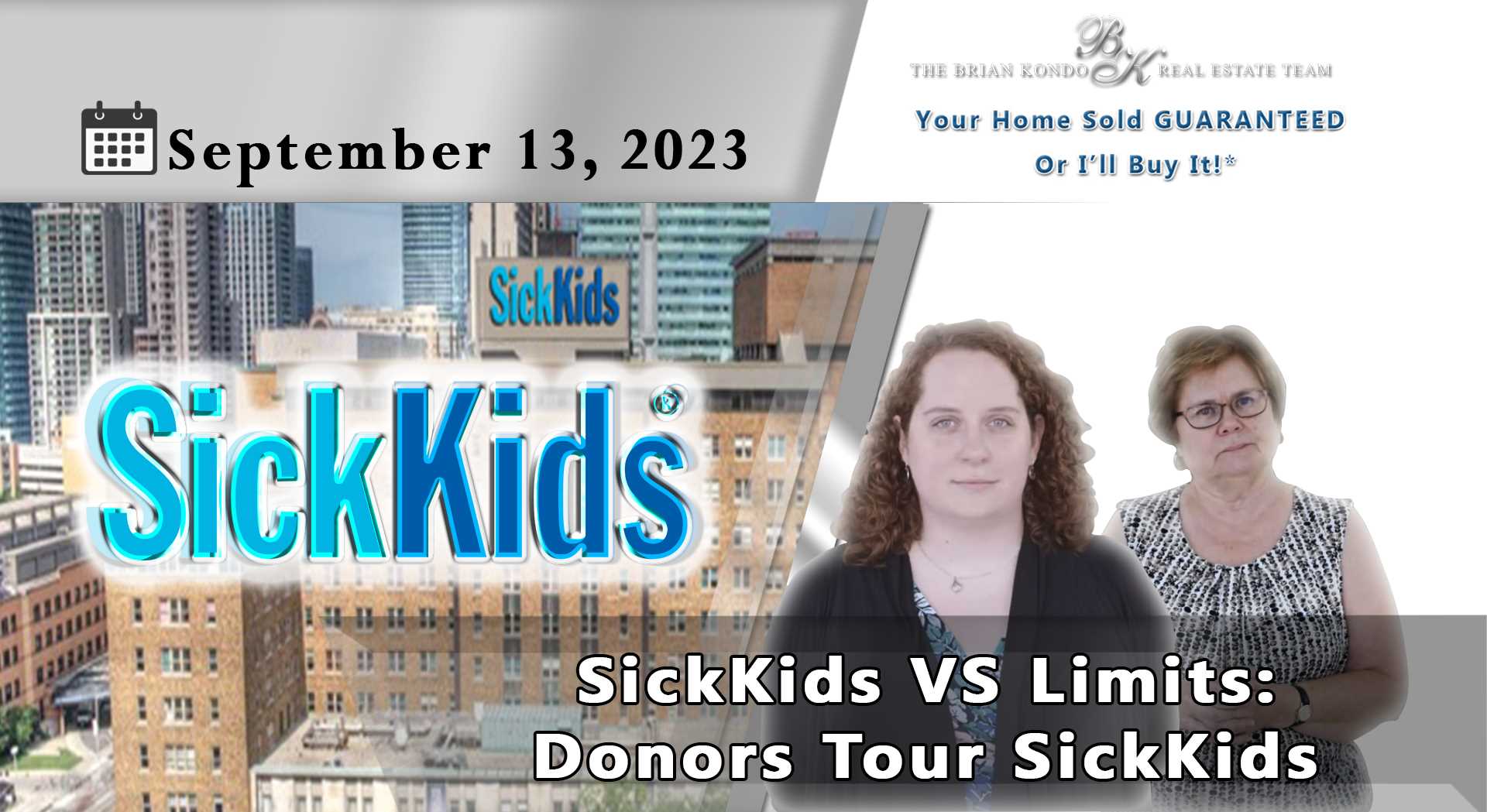 SickKids VS Limits: Donors Tour SickKids





 
SickKids leads the way globally in paediatric research and care. SickKids fight to save lives, to find new cures, and to provide world-class care.

 
Why SickKids?
 
SickKids fights to make every kid a healthy kid. And we've been doing it since 1875. In Toronto, in Ontario, across Canada, and around the world, there are children and adults healthy today because of SickKids.
But SickKids fight never stops, and that's why they need you. The research, care, and education lead the world. But some of the greatest challenges in child health remain. And the patients we see are increasingly 'medically complex'. In fact, 60+% of our patients have more than one condition.
SickKids are harnessing the opportunities that new technologies, Artificial Intelligence, and their deepening understanding of the genetic basis of many conditions to deliver what we call 'precision health': tailoring the treatment to the individual patient.


 
Why Now?
Right now, SickKids engaged in the largest fundraising campaign in Canadian healthcare history – a $1.3 billion, multi-year project to rebuild the hospital to deliver precision health. The best treatment and care in the best space – that's why SickKids needs you.











Thank you for reading and watching today's BLOG!



 
 
Homesellers - Find Out What Homes in Your Neighbourhood are Selling For!
You can receive a FREE computerized printout of ALL recent Home Sales and
Current Listings in your neighbourhood.  Visit:
www.BrianKondoTeam.com/gold_findout.


Best Buy Hotlist - You can receive a FREE list of the 10 Best Buys in your
specific price range sent to you at No COST or OBLIGATION.  Visit:
www.BrianKondoTeam.com/gc_bestbuys.

 
Your Home Sold Guaranteed or I'll Buy It!* No Gimmicks! For a Free Special Report that Details my Guaranteed Sale Program, visit: www.BriansGuaranteedSaleProgram.com.

 
Remember, your referrals change lives! We donate a portion of our income on every home sale to a great worthy cause like SickKids Hospital. To find out more visit: www.ReferForSickKids.com.


If you or anyone you know is considering making a move in the next little while, give me a call or pass on my number ... 905-683-7800 (Office) or 905-426-7484 (Direct).
| | |
| --- | --- |
| SickKids Donor Tour | Toronto Hospital |
| SickKids Hospital Tour  | SickKids  |
| | |
| --- | --- |
| Intensive Care Unit | Real Estate Charity |
| Research in transplant   | Durham Region Houses |
We would like to hear from you! If you have any questions, please do not hesitate to contact us. We are always looking forward to hearing from you! We will do our best to reply to you within 24 hours !